This event compelled me to finally launch this personal blog and report about it. :D Anyways, 56K lag warning due to pictures!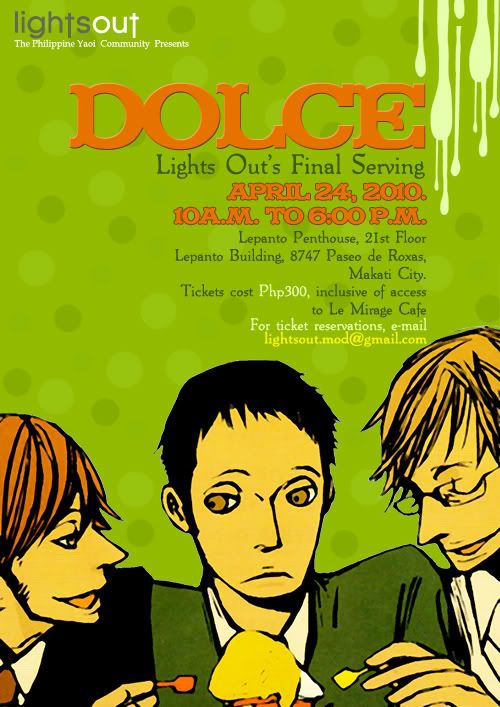 official Lights Out Poster
Well, being a fujoshi myself, one of my 'dreams' is to be in a convention exclusive to yaoi fans.  I knew before that there is one occurring every year but what holds me back then is the place where the event was held every year.  From what I knew back then it was always held in Makati - not exactly my place of expertise (I have a habit of getting lost once in a while so yeah).  So when the organizers announced that this year will be the final yaoicon they'll be organizing, I grabbed the opportunity to go there, even if the ticket costs 300PhP, and even if the place of the event is in the Lepanto Penthouse in Paseo de Roxas, Makati.
The event was held on a saturday, good thing Makati didn't have a mucho troublesome traffic flow on our way there.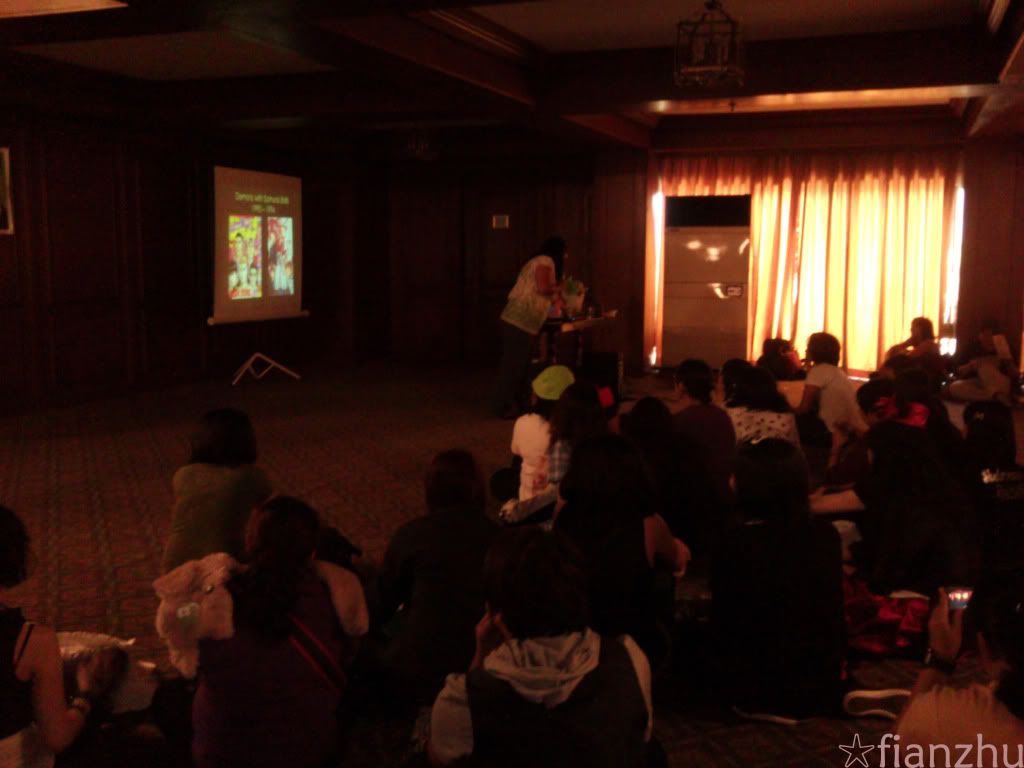 cozy place is cozy.
The event is actually invites-only so around 120 people were allowed inside.  The place has this 19th century feel to it, since you can freely move around, we're able to do a lot of crazy stuff...

Bring in the people with me~~ \o/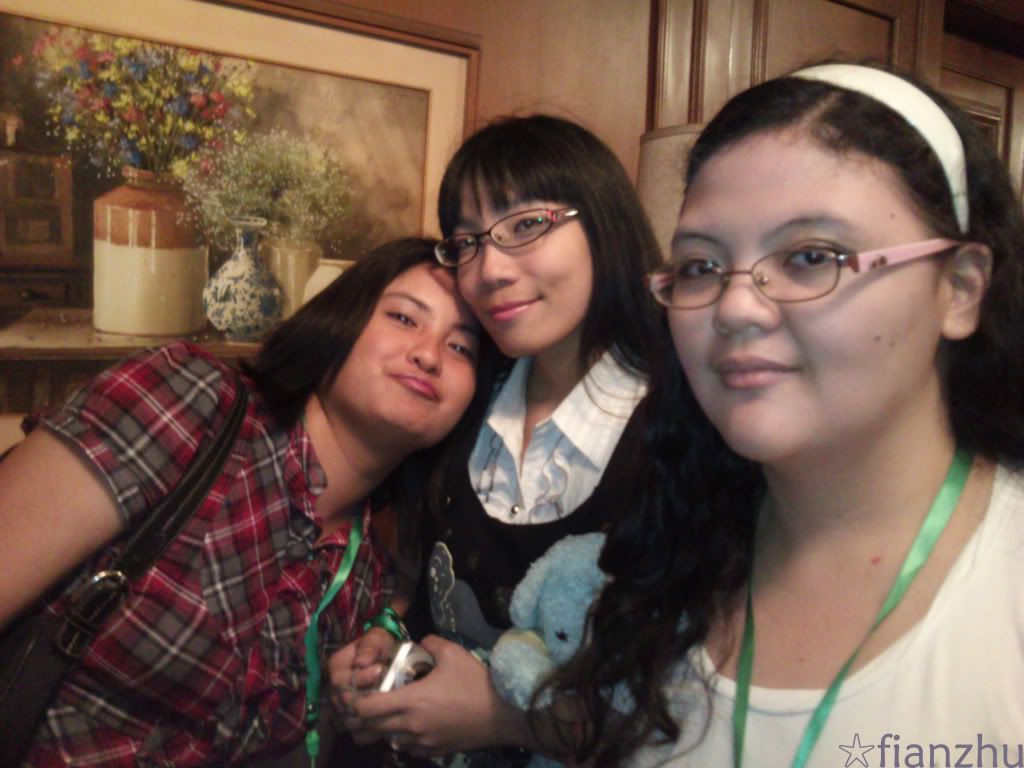 Hello there fellow Fobodai peeps~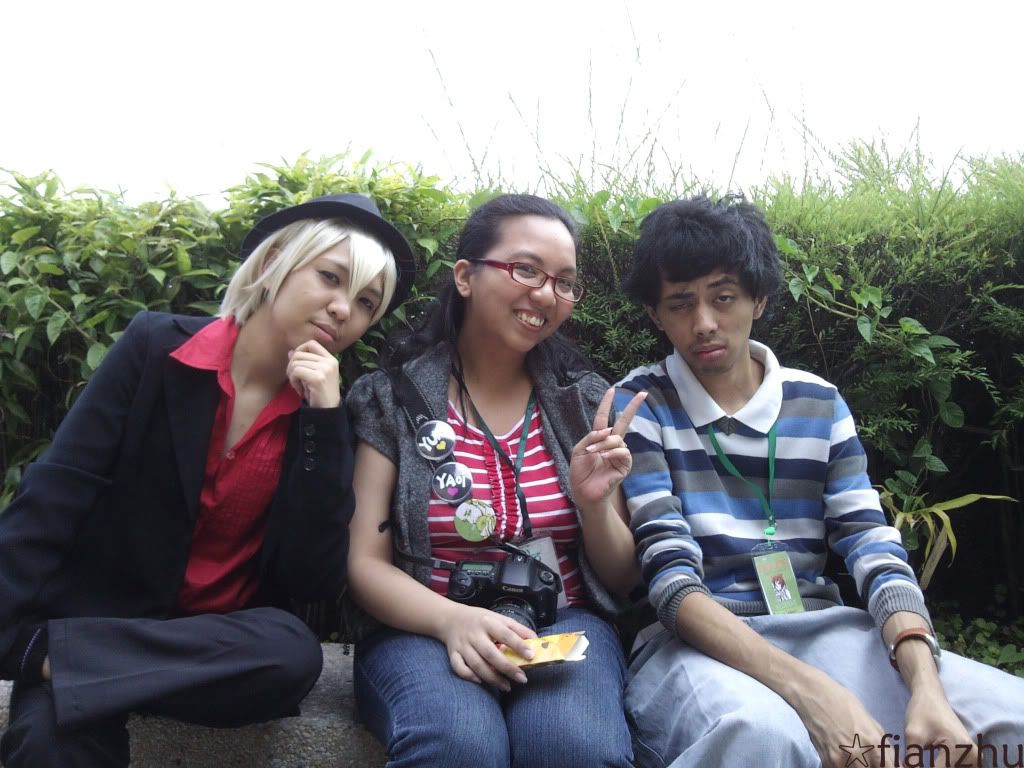 L-R: Sese, K, Romeo
By the way, Romeo who is a straight male, was brave enough to venture into the world of fujoshis.  We promised to take care of him in case what he sees would somehow look unbearable to his eyes XD XD XD Kudos to you~!
The invitation had this library pass to their Yaoi Manga library. HA!  But that's not all~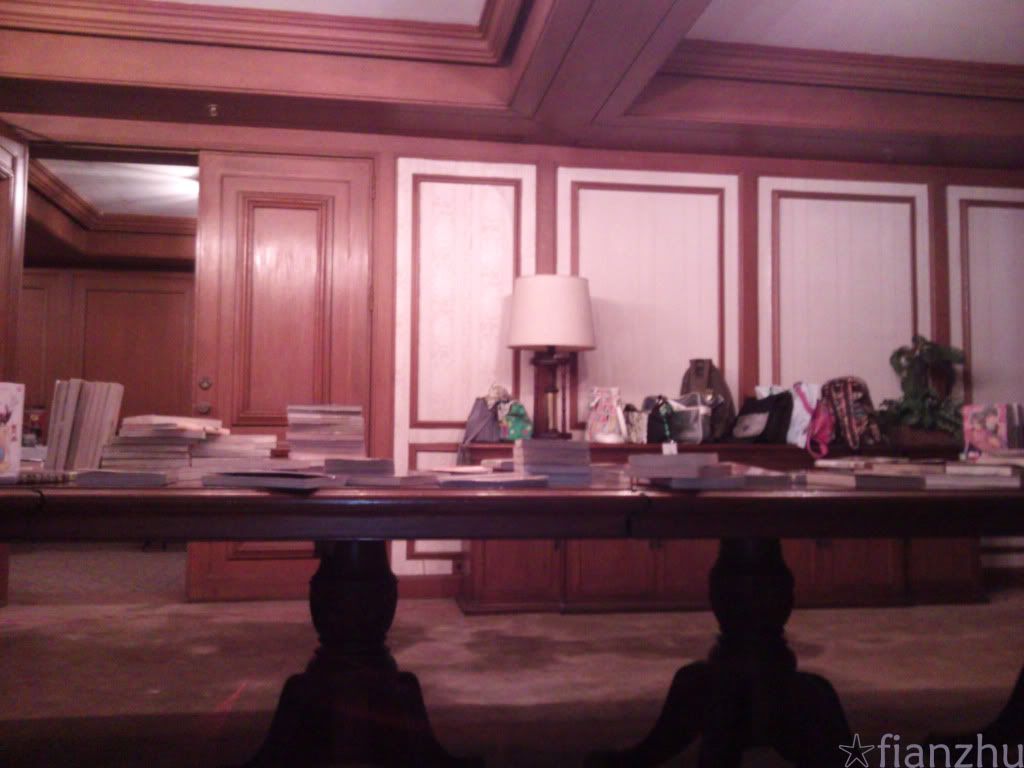 Several of the mangas displayed there were the ones I've read before. O_O

We tried testing Romeo's tolerance to BL stuff by letting him read several mangas there.  We gave him the most graphic ones we can find, and yeah, we heard him commenting about the art, but when it came to the actual "yaoi" part...well the rest is history.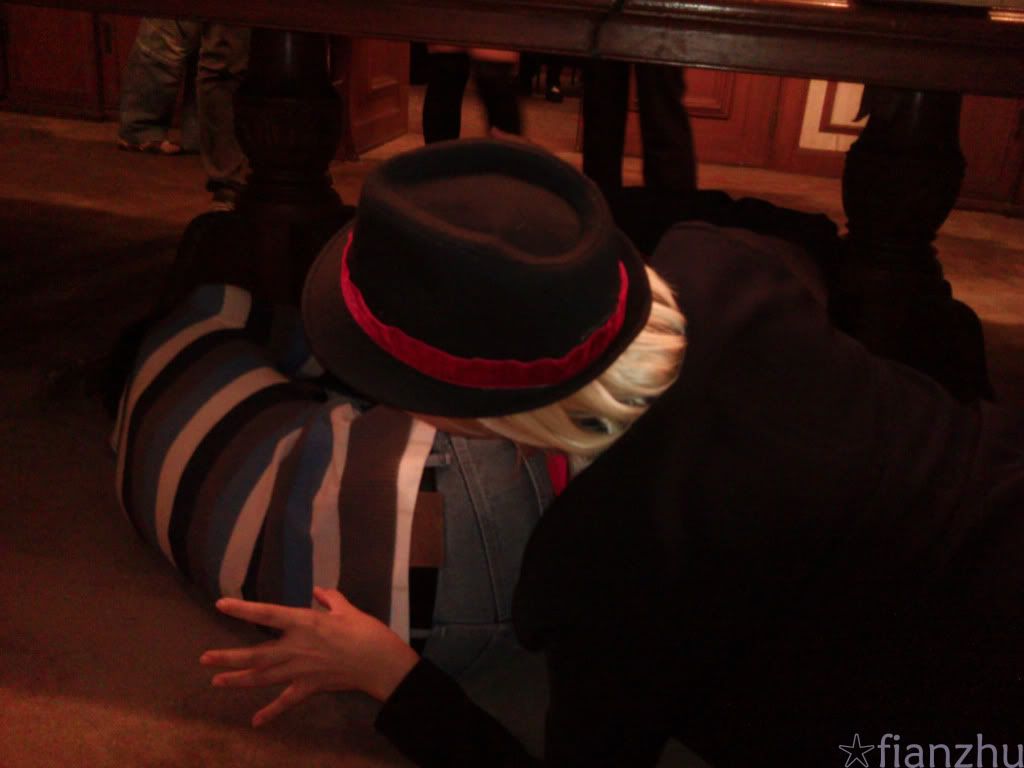 Zetsuboushita.
ehem, Tohma-I mean Sese, why the photobomb?
I noticed that the penthouse has a garden, so I decided to take a look.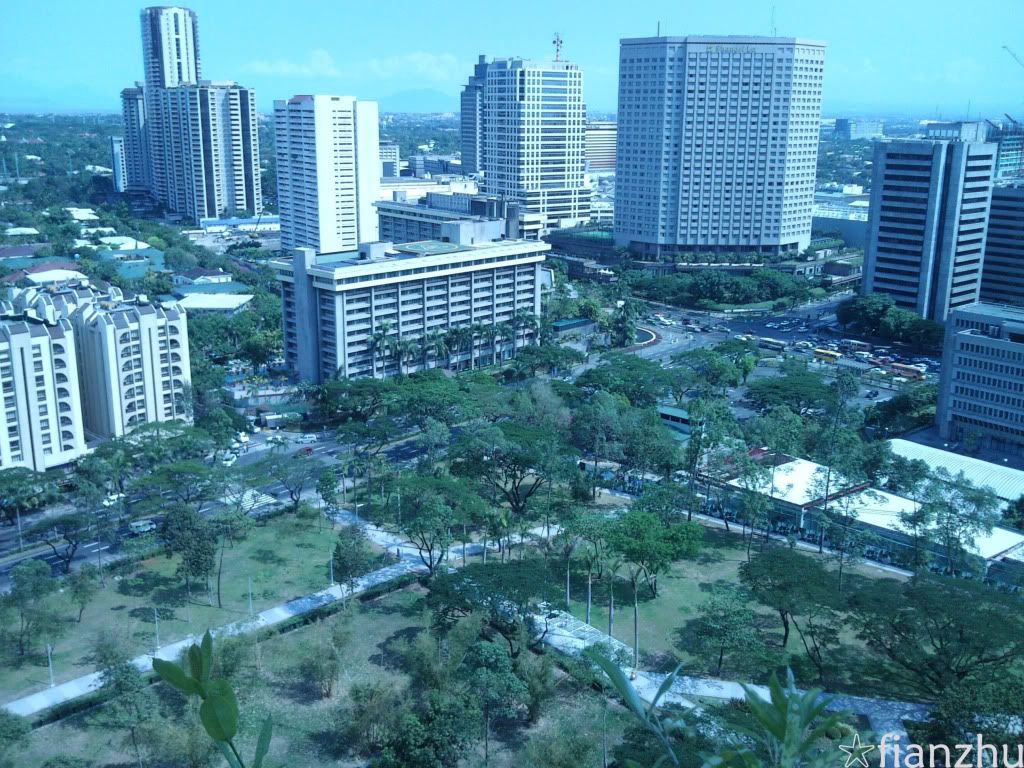 loving the view from the penthouse :D

The Butler Cafe is actually the one we were looking forward to.  Come'on, we don't get to go to those everyday, yes? (Unless of course, you have a lot of cash, you live in Japan, and you go to that Butler cafe that goes by the name of Royal Servant. HAHAHA.)  Anyways, the Butler Cafe is actually done in batches, since the place for the cafe is rather small.  We were supposed to be in the 3PM batch but due to delays, we were rescheduled to 4PM.  It was worth the wait anyway. :D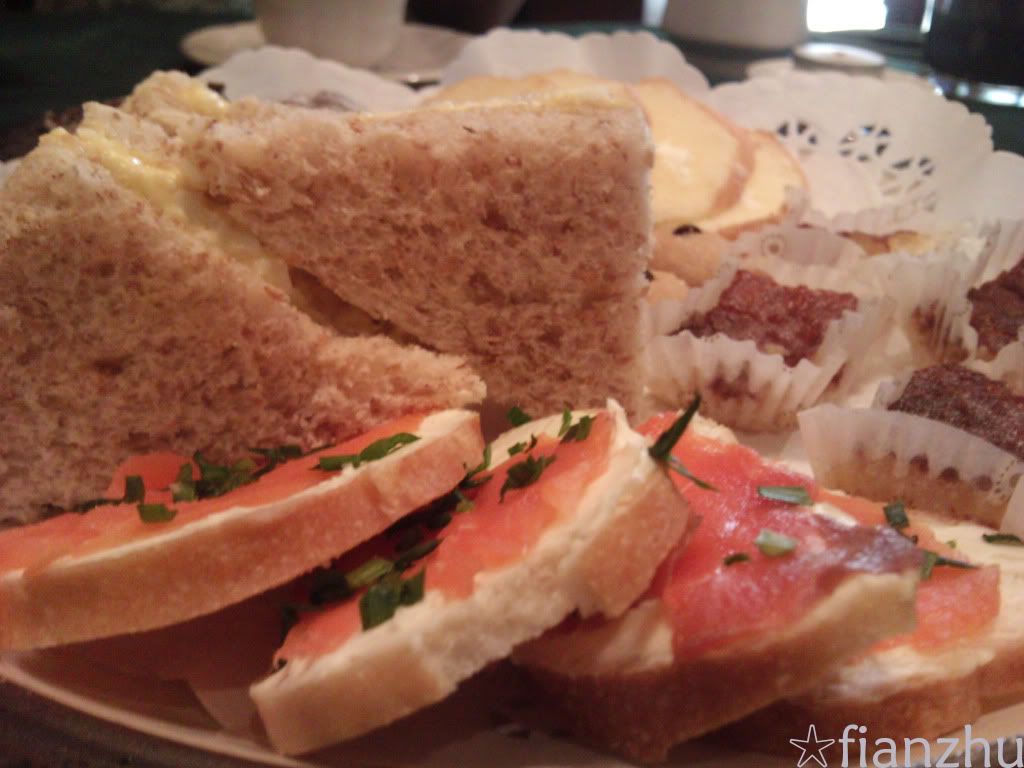 300PhP for entrance, yaoi library, and of course...this. :3 worth it, right? yum.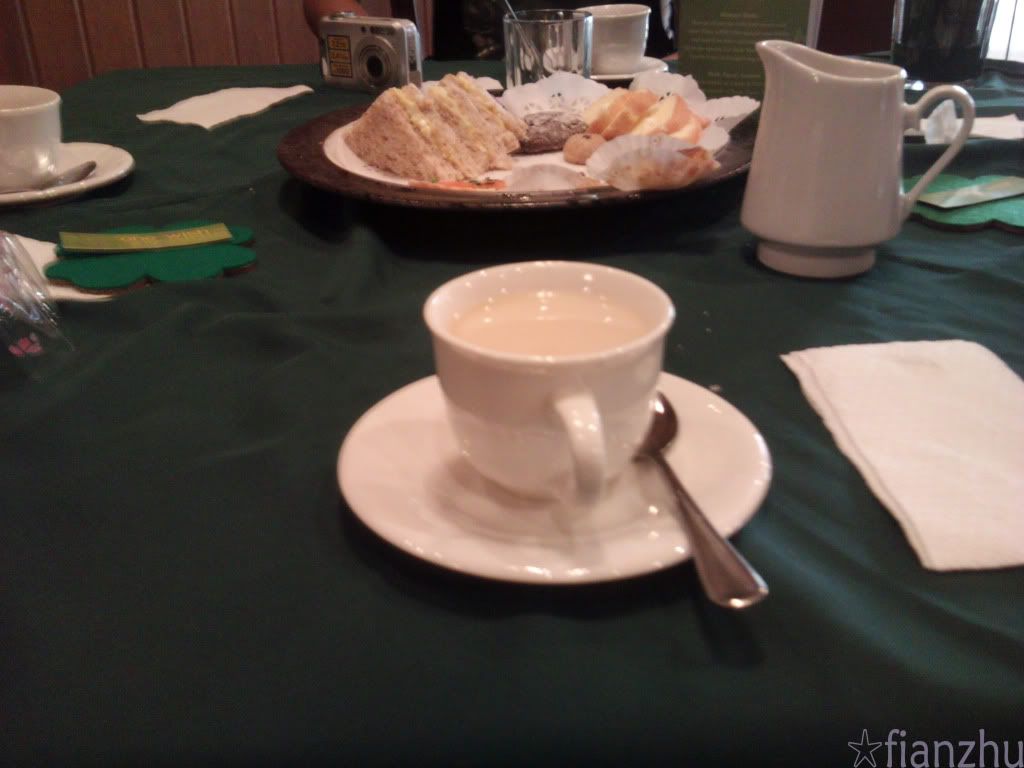 Afternoon Tea set is not complete without the tea. And it's refillable. XD
ate Merii
,
Issa
,
AK
and I were seated at one table, while
Sese
,
Romeo
and
K
were seated at a table nearby.  Butler cafe was really fun especially the games part.  We all won a prize by competing against out butler, Li.  We all got a photo with him as well. 8Db  Then all of a sudden there came a request for fanservice by one of the customers - with our butler as the...UKE (well, Li is more of a seme-looking butler so yeah... O_o)\
UKE BUTLER NAMIN?!
ok, not that I'm complaining, I'm enjoying that fanservice anyway...for after all, I'm a fujoshi. XD  Unfortunately, I wasn't able to buy one of those fujoshi shirts D:  *headwall*
Anyways, we left the con a hour before it ended for dinner.  And our destination is... Bonifacio High Street. :D
More pictures!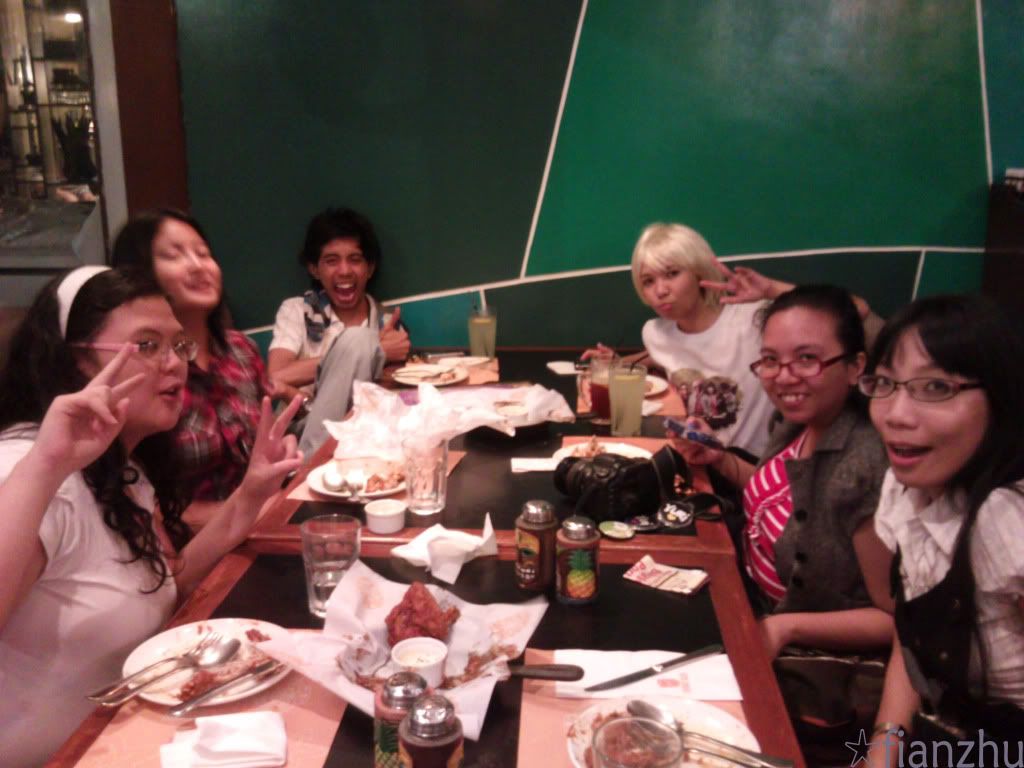 L-R: Issa, ate Merii, Romeo, Sese, K, AK. 
To the organizers of Lights out, a huge THANK YOU~~! *flails*  the event was really good, even though it was the last ;A;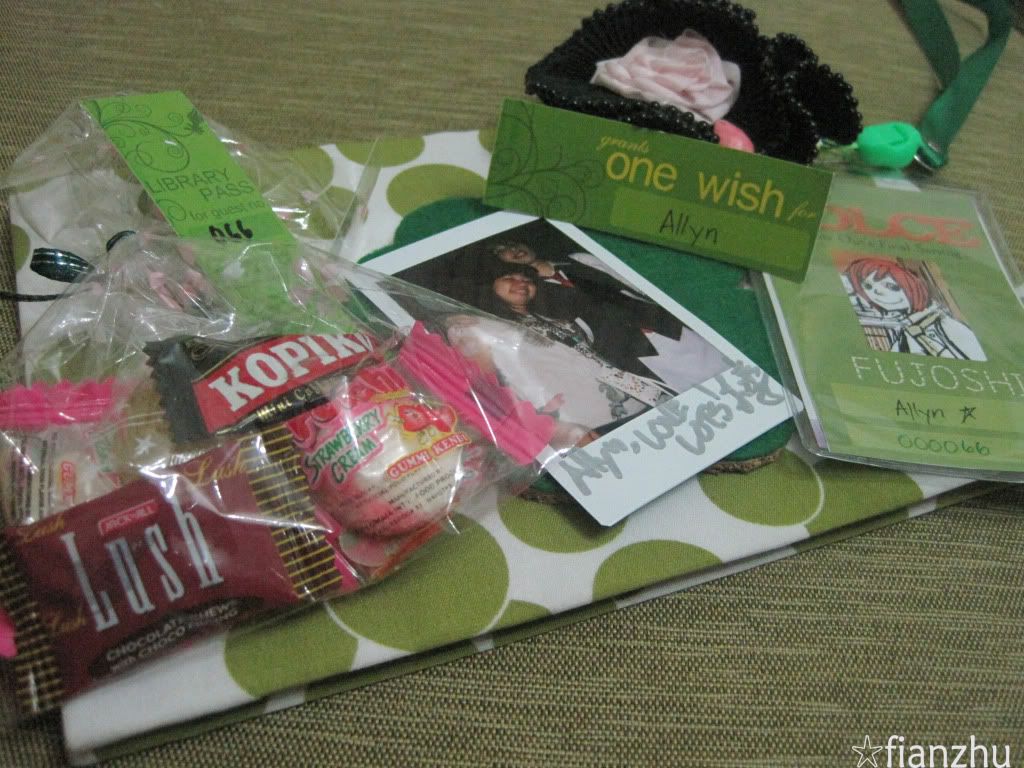 HAPPY Allyn is HAPPY :P Oh and I forgot that along with the invitation is a CD full of yaoi manga as a souvenir. OH JOY~~
Credits to K (ksolaris) for letting me use some of her photos for this blog entry ^_^
Check out Sese and Romeo's blog for more reviews regarding the event :D